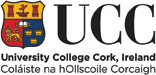 Dr Joan McCarthy BA, MA, PhD
Dr Joan McCarthy BA, MA, PhD
Contact Details
Title
Lecturer
Address
Nursing & Midwifery
University College Cork
Cork
Ireland

Telephone:
+353-21-490-3000
Fax:
+353 21 4901452
Email:

ei.ccu@yhtraccm.j

Homepage:
Web Page

Address
Nursing and Midwifery
School of Nursing and Midwifery
Brookfield Health Sciences Complex
University College Cork

Telephone:
+353 21 4901452
Email:

ei.ccu@yhtraccm.j
Biography:
Dr. Joan McCarthy is a College Lecturer in Healthcare Ethics in the School of Nursing and Midwifery, University College Cork. She also lectures in the Royal College of Surgeons in Ireland and the Medical University of Bahrain.
Joan is a graduate of UCC (BA, 1980; MA, 1983; PhD, 2001) and her doctoral thesis in philosophy was published in 2007 (Dennett and Ricoeur on the Narrative Self, New York: Humanity Books). Her other publications include, End-of-Life Care: Ethics and Law, 2011, Cork: Cork University Press (with M. Donnelly, D. Dooley, L. Campbell and D. Smith); An Ethical Framework for End-of-Life Care, 8 Study Sessions, 2010 (Dublin: Irish Hospice Foundation) (with M. Donnelly, D. Dooley, L. Campbell and D. Smith) and Nursing Ethics, Irish Cases and Concerns, 2012, 2nd Edition, Dublin: Gill and MacMillan (with D. Dooley). Her book chapters and journal articles address topics such as the role of ethics in clinical practice, the professional-patient relationship, professionals' experiences of moral distress and nursing and midwifery ethics.
Joan is a member of the National Advisory Committee on Bioethics, the editorial board of Nursing Ethics and the International Centre of Nursing Ethics. She has collaborated on a number of national and international research projects in healthcare ethics and has a consultative role on several committees involved in clinical care and health research. Her research interests are wide ranging in healthcare ethics but she is particularly interested in theoretical and empirical research in two areas: 1) ethical issues that arise in relation to death and dying e.g. decisions in relation to patient consent and life prolonging treatment; 2) feminist approaches to ethical decision-making.