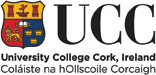 Dr. Anne Moore B.Sc., PhD.
Dr. Anne Moore B.Sc., PhD.
Contact Details
Title
Lecturer
Address
School of Pharmacy
Dept. of Pharmacology & Therapeutics
Cavanagh Pharmacy Building
College Road

Telephone:
+353-21-4901665
Fax:
+353-21-4901656
Email:

ei.ccu@eroom.enna

Homepage:
Web Page

Biography:
Dr. Anne Moore graduated with a degree in Biochemistry University College Cork. She completed a PhD in HIV vaccine immunology with Professor Kingston Mills. Dr. Moore subsequently embarked upon post-doctoral work on defects in immune responses in HIV-infected individuals in the Wistar Institute in Philadelphia and further work on recombinant vaccines against viruses such as HIV and Ebola virus in Dr. Gary Nabel's lab then at the University of Michigan. As a senior immunologist in Prof. Adrian Hill's group in the University of Oxford, she developed several T cell inducing vaccine candidates against malaria and TB and was involved in clinical trials of these and other vaccine candidates in Oxford and malaria endemic areas in Africa. She took up a position as a Lecturer in Pharmacology, based in the School of Pharmacy, UCC in early 2007.