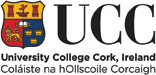 Dr. Fiona Catherine Chambers MSc, BA, CTG, PHD
Dr. Fiona Catherine Chambers MSc, BA, CTG, PHD
Contact Details
Title
Director of Sports Studies and Physical Education
Address
Education
1.02 Lucan Place,
Western Rd.
Cork
Ireland

Telephone:
+353-21-490-2107
Email:

ei.ccu@srebmahc.f
Biography:
Fiona is the Director for Sports Studies and Physical Education in the School of Education at University College Cork. She is a Senior Lecturer in Education (Sports Studies and Physical Education). Prior to this, she taught PE, Biology, and Science for 12 years and Social Personal and Health Education (SPHE) for 5 years at Secondary School level. Fiona has recently published two books with Ms. Sinead Luttrell, both on Curriculum and Instructional Models for Physical Education.

Fiona and Professor Deirdre Brennan (University of Ulster) recently launched All-IslandAll Active.
The new All Island All Active cross border body provides leading academics, practitioners, politicians, policy makers, parents, active sport participants and strategic industry partners a space to collaborate to develop common pedagogical (teaching and learning) strategies in Sport and Physical Activity settings across schools, clubs and communities on the Island of Ireland. It is argued that by working together through AIAA, we can be more effective in our shared aim of encouraging individuals and communities to become and remain physically active across the lifespan.
This unique body of stakeholders have committed to a unified approach to the promotion of quality lifelong Sport and Physical Activity. Importantly, this Partnership will enable stakeholders to pool their knowledge and expertise to develop effective evidence-based pedagogical strategies that can have genuine impact in supporting the public to initiate and maintain participation in Sport and Physical Activity throughout their lives.
This Partnership is distinct on the Island of Ireland in its commitment to innovative multidisciplinary and robust research shaped by the needs of public, private, community and voluntary sectors. A recent AIAA funding workshop rallied leaders from the Sport and Physical Activity industry responsible for inspiring, steering, funding, managing, coordinating, volunteering, researching and reporting on participation in Sport and Physical Activity. This engagement led to the design of a unified AIAA focus;
''To improve levels of physical activity across the Island of Ireland through evidence based pedagogical practice: '3 in 5 by 2025' (three in five citizens to be physically active by 2025)"

AIAA is now part of the Irish Consortium who are members of the EU JPI Determinants of Diet and Physical Activity [DEDIPAC] Knowledge Hub.

Fiona's main research interest is in initial and career-long professional learning for PE teachers and its impact on young people's learning in PE and sport. Fiona has a particular interest in the role of mentor education in developing the pedagogies that PE teachers need to use sport effectively to promote the health and wellbeing of pupils. To this end, she developed the Telemachus Mentor Training Programme at UCC.
Over the last four years, Fiona has been a Lead Researcher on funded projects:
(a) A Teaching Council bursary which evaluated the development and implementation of the Telemachus Mentor Training Project at UCC (2009)
(b) The Standing Conference on Teacher Education North and South (SCoTENS) funded research into Effective Mentoring within Physical Education Teacher Education in Ireland, Northern Ireland and England (2010 -2011)
(c) The Standing Conference on Teacher Education North and South (SCoTENS) has recently funded research into effective mentor pedagogies (2012 - )
Fiona presents her work regularly at international conferences (AIESEP, BERA, AERA, AARE, EERA). She is the lead Convenor of the new Research in Sport Pedagogy Network in the European Educational Research Association (EERA) which reconvenes in Istanbul in September 2013.
Fiona has published extensively in peer reviewed publications. She is a reviewer for Research Quarterly for Exercise and Sport, Physical Education and Sport Pedagogy, European Physical Education Review, The International Journal of Sport Politics, The Journal for Teaching in Physical Education, The Journal of Sport and Physical Activity and the American Educational Research Association. She is a PE Assessor for the Teaching Council of Ireland since 2009. She is also a member of the Physical Education Association of Ireland (PEAI) Executive Board and Physical Education Teacher Education Ireland. She is an external examiner at Dublin City University, the University of Ulster Jordanstown, the University of Limerick and Cork Institute of Technology.