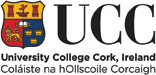 Dr. Sabine Tania Kriebel BA, MA, PhD
Dr. Sabine Tania Kriebel BA, MA, PhD
Contact Details
Title
Lecturer (Full-Time, Permanent)
Address
History of Art

Telephone:
490-2124
Biography:


Before joining the academic staff at University College Cork in 2004, I worked at the National Gallery of Art in Washington, D.C., collaborating on the international Dada exhibition and assisting in the Department of Photographs.
I received my Ph.D. in Modern and Contemporary Art from the University of California, Berkeley in 2003. I also hold an M.A. from the Williams College Graduate Program in the History of Art and a B.A. in Political Economies from the University of California, Berkeley.

My published writings include journal articles, catalogue essays, book chapters on Dada, artist's magazines, photography and photography theory, political photomontage, leftist aesthetics and gender politics. My book Revolutionary Beauty: John Heartfield, Political Photomontage, and the Antifascist Imaginary, 1929-1938, forthcoming with the University of California Press, offers the first sustained study of Heartfield's pioneering photomontages, probing the intersections of affective pictures, radical politics and technologies of mass replication in interwar Europe. My second book project, already underway, is oriented around skin, photographic surfaces, and the somatic in the painting of the so-called Neue Sachlichkeit and interwar photography.

I welcome Ph.D. proposals on modern and contemporary art that investigate aesthetics, politics and activism; gender and body politics; photography and photomontage.
Profile Sections