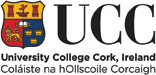 Dr. Liam Weeks PhD, Postgrad Dip., BA
Dr. Liam Weeks PhD, Postgrad Dip., BA
Contact Details
Title
On Secondment: Irchss Cara Postdoc Fellow 2010-2013
Address
Government
Department of Modern History, Politics & International Relations
Macquarie University
Nsw 2109
Australia

Telephone:
+61298508823
Email:

ua.ude.qm@skeew.mail
Biography:
Liam Weeks has been a full-time lecturer in the Department of Government since September 2006.

He is currently on leave from 2010-2013 to undertake a IRCHSS CARA postdoctoral mobility fellowship at Macquarie University, Sydney, Australia. While in Australia he is also a Visiting Fellow at the Department of Government and International Relations at the University of Sydney.

He is a graduate of Trinity College Dublin, having been conferred with a BA in History & Political Science (2001), a Postgraduate Diploma in Statistics (2006) and a PhD in Political Science (2008). In 2010 he was conferred with a Postgraduate Certificate in Teaching and Learning in Higher Education from University College Cork.
His research interests include comparative politics, but particularly electoral systems, political parties and voting behaviour. He is interested in most aspects of Irish politics.
He has published a number of articles on independent politicians in journals such as Party Politics, Comparative European Politics and Irish Political Studies. To reflect his interest in this area he has established an online forum on this topic @ independentforum.wordpress.com
On this blog the data used in his research is made publicly available.

His first book (co-authored with Aodh Quinlivan), All Politics is Local. A Guide to Local Elections in Ireland, was published in 2009 by Collins Press. He is co-editing (with Alistair Clark) Radical or Redundant? Minor Parties in Irish political life, which will be published by The History Press in 2012. At the end of his fellowship he plans to complete a monograph The Party Crashers. The role of independents.