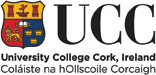 Dr Theresa Reidy BA, MSc, PhD, PG Dip Education
Dr Theresa Reidy BA, MSc, PhD, PG Dip Education
Contact Details
Title
Lecturer
Address
Government
2.52
O'Rahilly Building
University College Cork
Cork
Ireland

Telephone:
00-353-21-490 - 3028
Email:

ei.ccu@ydier.t

Title
Lecturer
Address
Government
University College Cork
Cork
Ireland

Telephone:
+353-21-490-3000
Email:

ei.ccu@ydieR.T
Biography:
Dr Theresa Reidy is on sabbatical leave from January to June 2013.


Dr Theresa Reidy is a lecturer in the Department of Government at University College Cork, where she teaches Irish politics, political economy and public finance. Her research interests lie in the areas of public finance and electoral behaviour in Ireland. Dr Reidy has been involved in a number of research projects on elections and referendums in Ireland and she has received research funding from the Irish Research Council, the Department of Education, Irish Aid, the National Academy for the Integration of Research and Teaching and Learning (NAIRTL) and the European Commission.
Dr Reidy is very involved in the political studies community. She is Vice President of the Political Studies Association of Ireland (PSAI), was honorary secretary of the PSAI from 2006 to 2011 and she represents political science on the social science committee of the Royal Irish Academy since 2007. Dr Reidy convened the annual conference of the PSAI in 2006 in University College Cork. She has run a series of academic conferences including an international event on Trade and Environmental Politics in 2008, Political Reform in 2010 and a number of national conferences on Irish Politics themes. She has given expert evidence to parliamentary committees and is a regular contributor to radio, television and the print media.