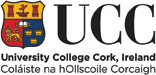 Dr Alice Lee PhD, BSc
Contact Details
Title
Lecturer
Address
Speech and Hearing Sciences
University College Cork
Cork
Ireland

Telephone:
+353-21-490-3000
Email:

ei.ccu@eeL.A
Biography:
Dr Alice Lee is currently a Lecturer in Speech and Hearing Sciences at University College Cork. She is a Speech-Language Therapist. She received her 4-year professional training in the Department of Speech and Hearing Sciences at The University of Hong Kong (HKU), Hong Kong SAR, China, and she was awarded a BSc (Speech and Hearing Sciences) (First class honours) degree from HKU in 1999. She earned her PhD degree from HKU in 2005.
Alice's research interest includes perceptual and instrumental investigations (e.g. electropalatography, acoustic analysis, ultrasound) of speech disorders (in particular, problems with resonance, articulation, prosody) in individuals with structural anomalies (e.g. cleft palate) and neurological impairment (e.g. motor speech disorder); listener training for perceptual judgements of speech disorders; and impact of assistance dog on social interaction in children with autism. Her recent research and publications focus on electropalatographic investigations of normal articulation and speech sound disorders in children; and Cochrane Systematic Review.
Alice is currently serving as the Editor of Journal of Clinical Speech and Language Studies (http://www.jr-press.co.uk/journal.html) – the official journal of the Irish Association of Speech and Language Therapists (IASLT). In addition, she has served as a peer reviewer for a number of national and international academic journals and conferences.