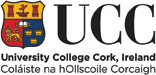 Dr Jorge Oliveira BEng (Porto), PhD (Leeds), CEng, MIEI MIChemE, MIFT
Dr Jorge Oliveira BEng (Porto), PhD (Leeds), CEng, MIEI MIChemE, MIFT
Contact Details
Title
Senior Lecturer / Head of Department
Address
Process & Chemical Engineering
University College Cork
Cork
Ireland

Telephone:
+353-21-490-3000
Fax:
+353 21 4902006
Email:

ei.ccu@arievilo.j

Homepage:
Web Page

Biography:
Jorge Oliveira is Senior Lecturer in Chemical Engineering at University College Cork since 2002, and currently also Head of the Department of Process and Chemical Engineering. He is a chartered chemical engineer (1984, Faculty of Engineering of the University of Porto), with a PhD from work in the food process engineering area (1989, University of Leeds), and also holds the Portuguese academic degree of "agregacao" in chemical engineering (2000, Technical University of Lisbon; a degree required in Portugal for full professorship positions).

He worked at the Catholic University of Portugal (College of Biotechnology) in Portugal as Teaching Assistant (1984-1989), Assistant Professor (1989-1994) and Associate Professor (1994-1998), as well as Head of Projects & Development at the Inter-University Institute of Macau in 1997-1998, on a commission of service. He was also an invited Professor at the University of Porto, Portugal, College of Nutrition Sciences from 1994 to 1997. He was Visiting Professor at the Department of Food Science, Food Technology and Nutrition, University College Cork, from 1999 to 2002.

He is an active researcher in the food science and engineering area, with extensive participation in national and international research projects, since 1991. He has supervised several research postgraduates, and has been involved various times in the evaluation of research proposals submitted to international programs.

He has also engaged actively in industrial consultancy, providing knowledge and technology transfer services to companies. He was a founding Partner of "Sociedade Portuguesa de Inovaçao, S.A." (Portuguese Society for Innovation, a private consultancy company) in 1997 and worked as senior business consultant at this company in 1999. He is a consultant to the Rice Milling company Ernesto Morgado S.A. since 2006, and was elected (non-executive) Member of the Board of this company in 2009, to supervise its innovation and product development programme.