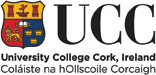 Dr. Kevin Cronin BE, MEngSc, PhD (Brun)
Dr. Kevin Cronin BE, MEngSc, PhD (Brun)
Contact Details
Address
Process & Chemical Engineering
Department of Process & Chemical En
University College Cork

Telephone:
+353 21 490 3000
Email:

ei.ccu@ninorc.k
Biography:
Primary Degree: 1980 -1984
University College Dublin
Major Subject Areas: Solid and Fluid Mechanics, Dynamics, Thermodynamics, Materials, Control
B.E. (Mech), 2nd. Class Honours, Grade 1
Postgraduate Study: 1984 - 1986
University College Dublin
Master of Engineering Science Degree (M.Eng.Sc)
A research degree in the area of Tribology. The project involved designing, building and testing a hydraulic meter to quantify road surface macro-texture.
Doctoral Degree : 1988 - 1991
Brunel University (UK)
Ph.D (Mechanical Engineering)
A research degree in the field of Machine Design and Engineering Simulation. The project entailed designing, experimentally testing and simulating the performance of a mechanical anti-lock brake system for motorcycles.
Profile Sections