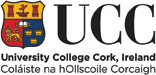 Dr. Andrew Wheeler BSc, MPhil, PhD
Dr. Andrew Wheeler BSc, MPhil, PhD
Contact Details
Title
Vice Head of School, Senior Lecturer
Address
Geology
School of Biological, Earth and Environmental Sciences
University College Cork
North Mall Campus, Distillery Fields,
Cork, Ireland

Telephone:
+353 21 490 4577
Fax:
+ 353 21 490 4664
Email:

ei.ccu@releehw.a
Biography:
Dr. Wheeler is a marine geologist contributing to teaching at undergraduate and postgraduate levels in the areas of sedimentology, environmental geology and marine science.
Dr. Wheeler is Vice Head of the School of Biological, Earth & Environmental Sciences, Deputy coordinator of Marine Research at the Environmental Research Institute and a member of the Royal Irish Academy Geosciences Committee.
Research activities include marine geology with an emphasis on benthic boundary layer sedimentary processes, offshore Quaternary geology and seabed mapping (SSS, MBES, ROVs). Dr. Wheeler has a special focus on the geology of deep-water coral carbonate mounds and continental margins (slides, canyons, contourites) as well as shelf-sea sediment transport processes and offshore banks (Irish Sea). Dr. Wheeler has expertise in geophysical processing and core analysis (especially PSA) and collaborates with biologists (habitat mapping), GIS experts, offshore renewable energy providers and archaeologists (shipwrecks). Dr. Wheeler also has a further interest in coastal sedimentology.
Dr. Wheeler has strong links to the ERI and CMRC in UCC.